FELIWAY® Classic comforts your cat at home and contributes to their happiness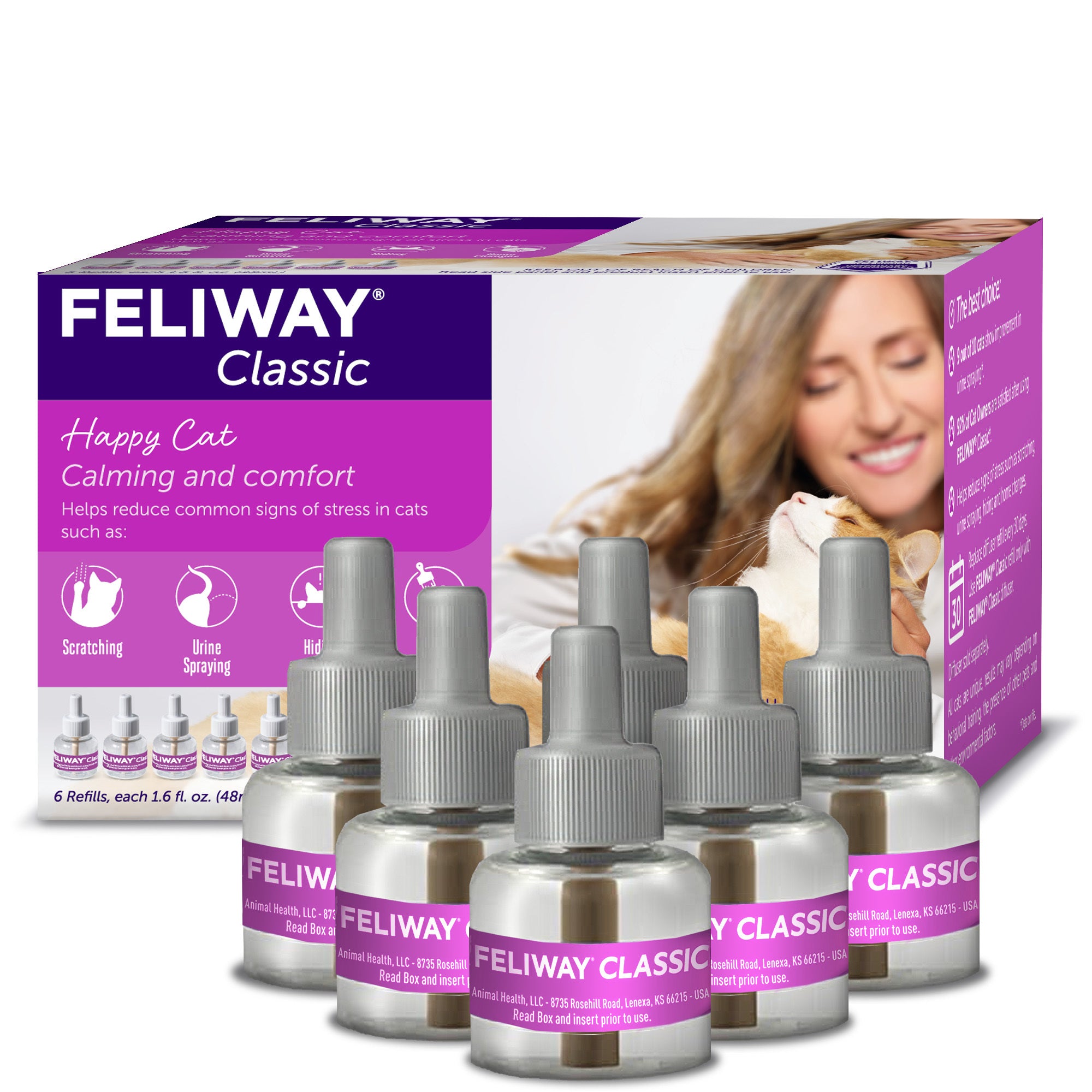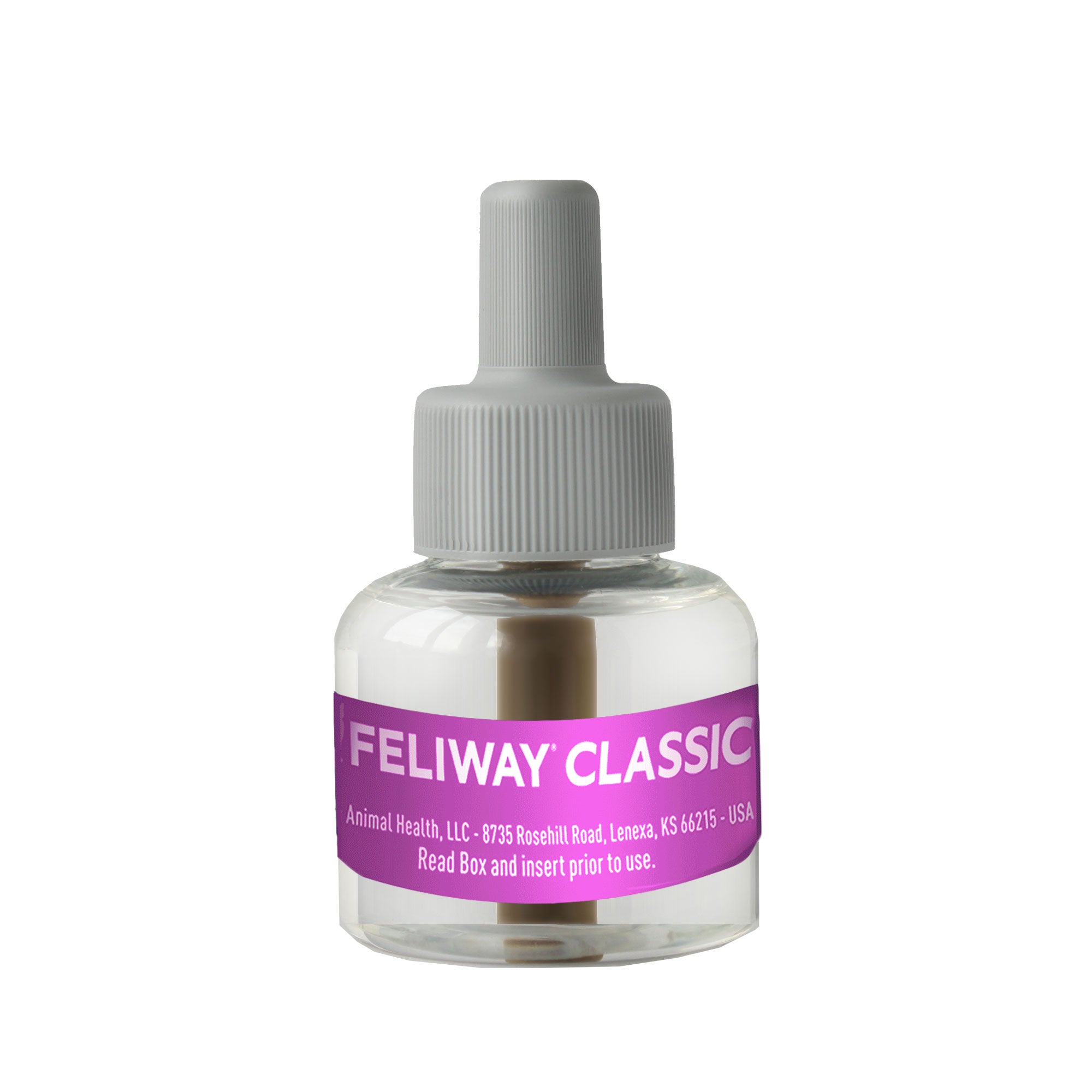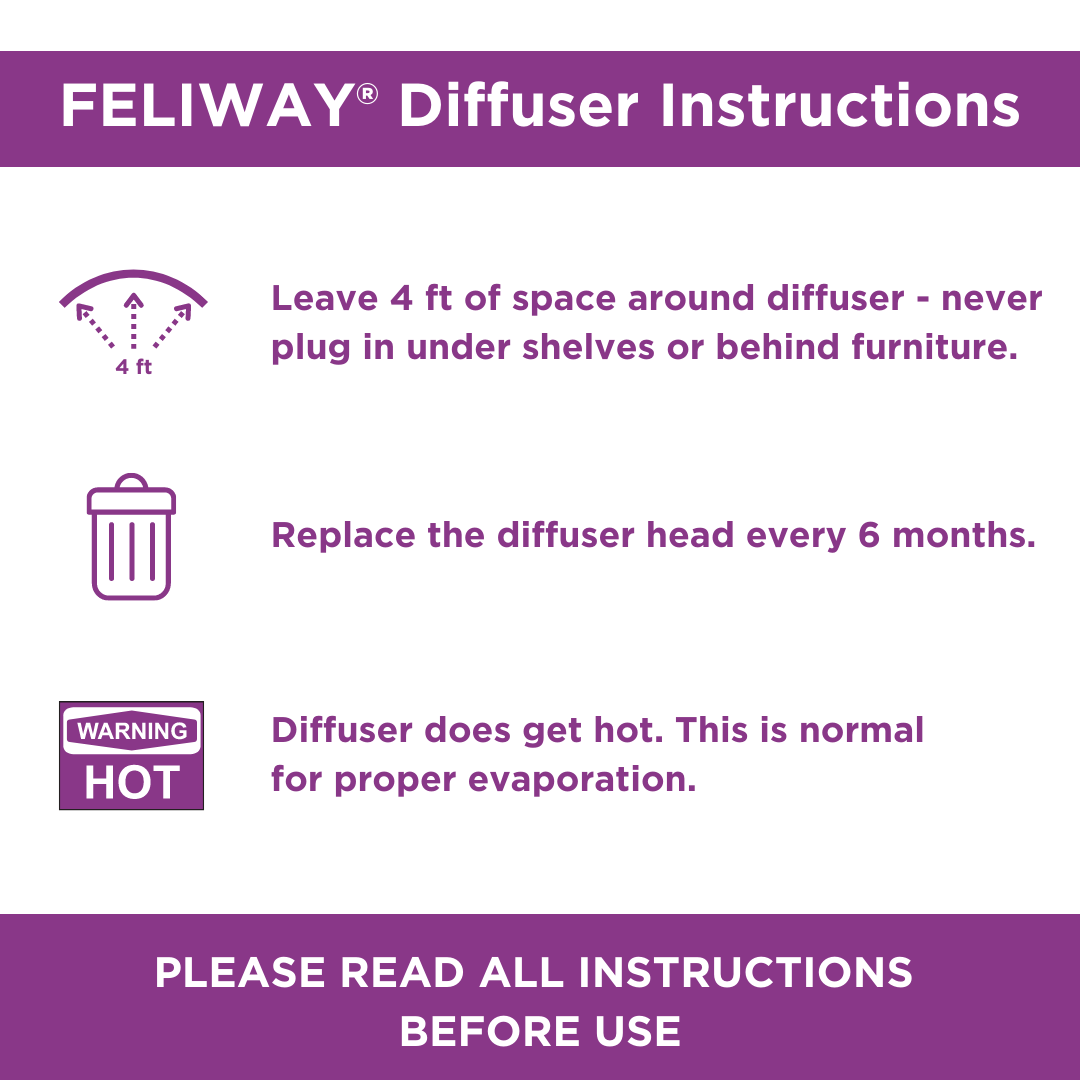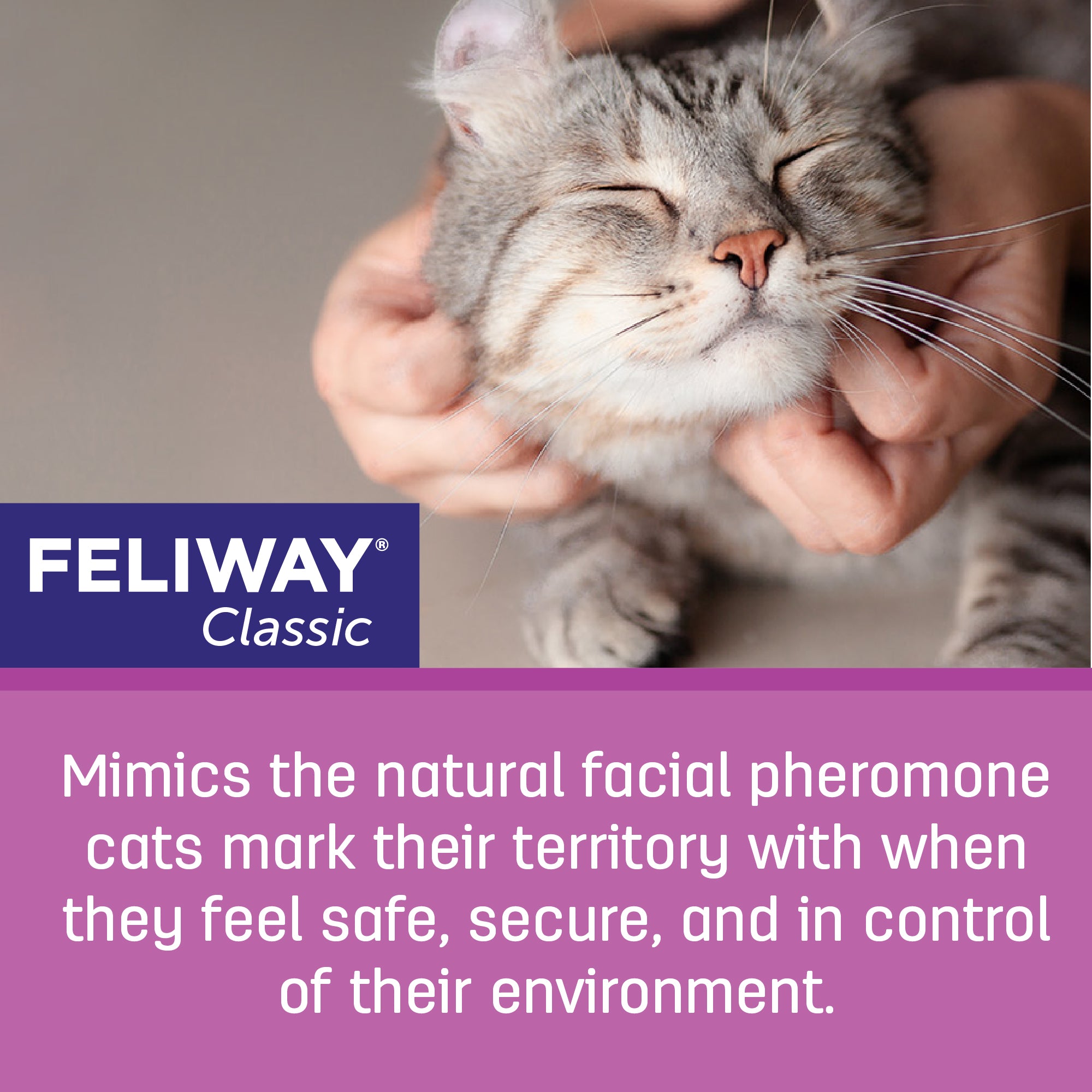 Replace your FELIWAY® Classic Refill every 30 days to continue to create a loving and comfortable home for your cat.
FELIWAY® Classic helps reduce signs of stress in cats such as:
Scratching

Urine Spraying
Hiding
Home changes 
FELIWAY® Classic Refill requires a FELIWAY® Diffuser (diffuser not included) and should be plugged in continuously.  Screw the vial into the diffuser head and plug it into an outlet with the vents up.
Please note: an additional discount code cannot be applied to a subscription
As seen on TV
Recommended by vets
+ 1 million Facebook likes
+ 25 years of expertise
Available at vets and on:

How to Use FELIWAY® Classic ?
Each diffuser will provide calming pheromones continually for up to 30 days in a 700 square foot area; for the best results, keep your diffuser plugged in at all times
For the best results, plug in your FELIWAY® Classic diffuser in the room where you cat spends the most time, or where conflict among your cats happen most frequently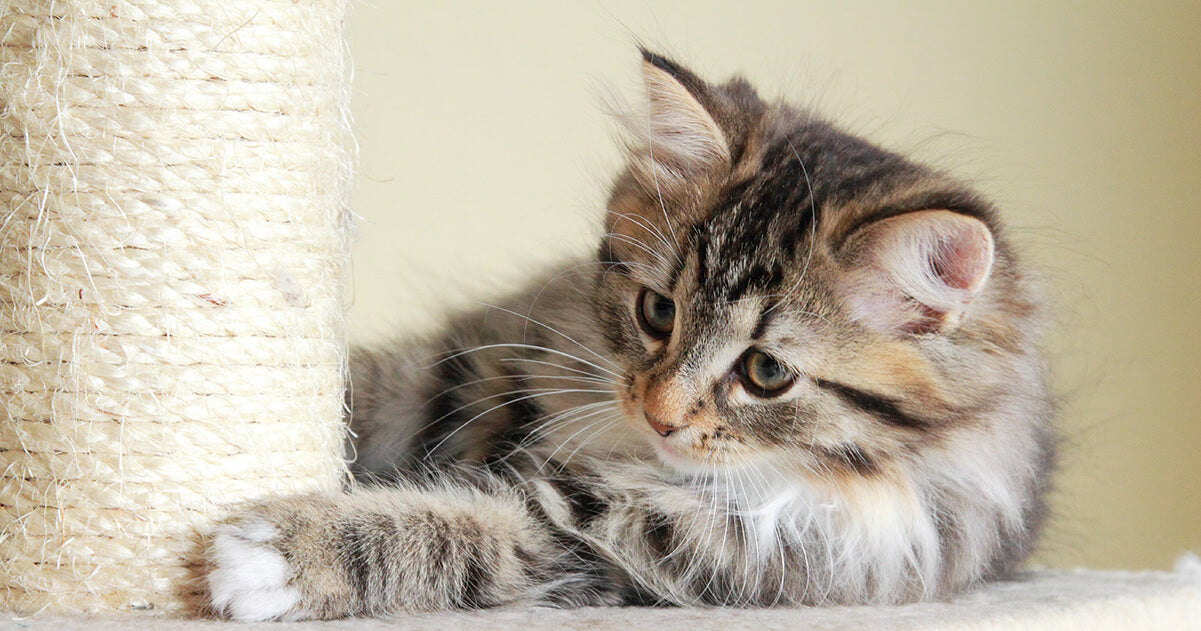 Each diffuser vial covers an areas up to 700 sq. ft
Avoid plugging the diffuser under shelves, behind doors, behind curtains, or behind furniture. This will impair diffusion
FELIWAY® Classic mimics the natural calming messages known as pheromones that your cat produces to help your cat feel more comfortable and secure to reduce signs of stress
Ensure continuous comfort to your cat by using a FELIWAY Classic Refill every month
The diffuser should be checked monthly and replaced every 6 months to ensure optimum effect
Testimonials for FELIWAY® Classic Refill

This is Gomette. She is 3 years old. She is very playful and cuddly. This first time I saw Gomette, I wanted to take care of her. I...
Read more
FELIWAY® Classic Refill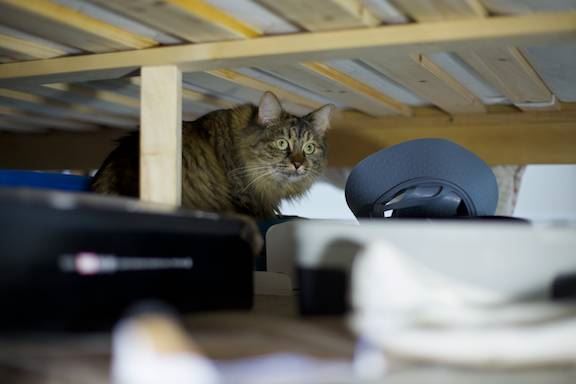 How FELIWAY helped Mewsli to relax and stop scratching
Mewsli is my little baby. And thanks to FELIWAY we have bonded. Mewsli was a rescue cat. When we first got him, he was tiny and scared....
Read more
FELIWAY® Classic Refill