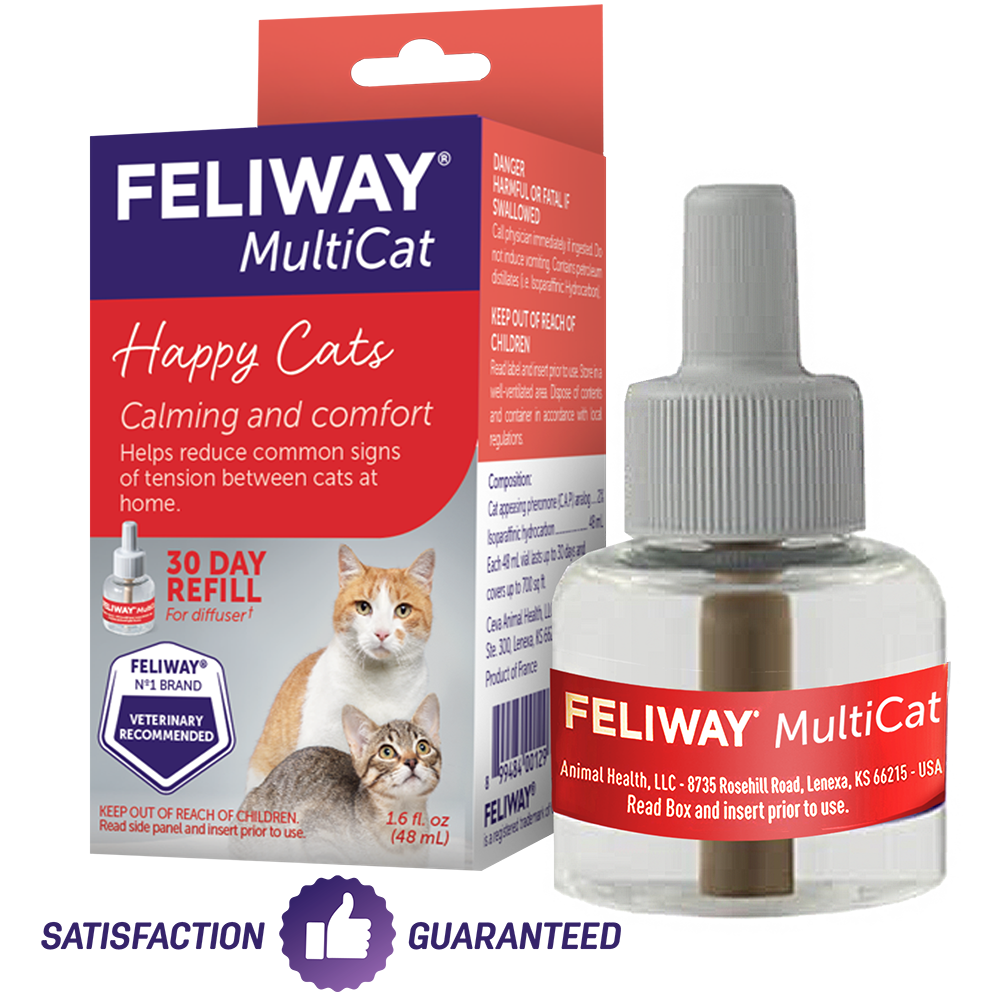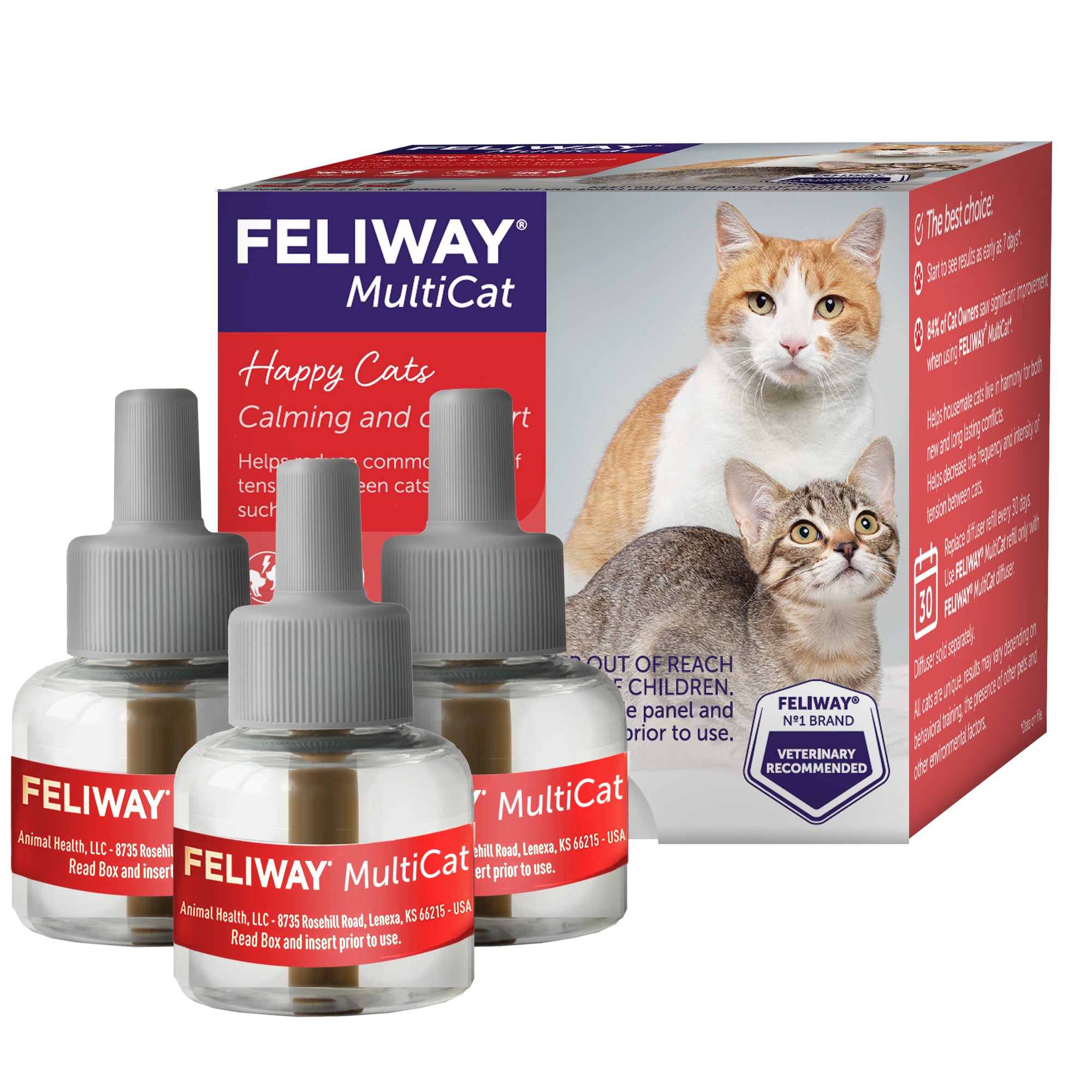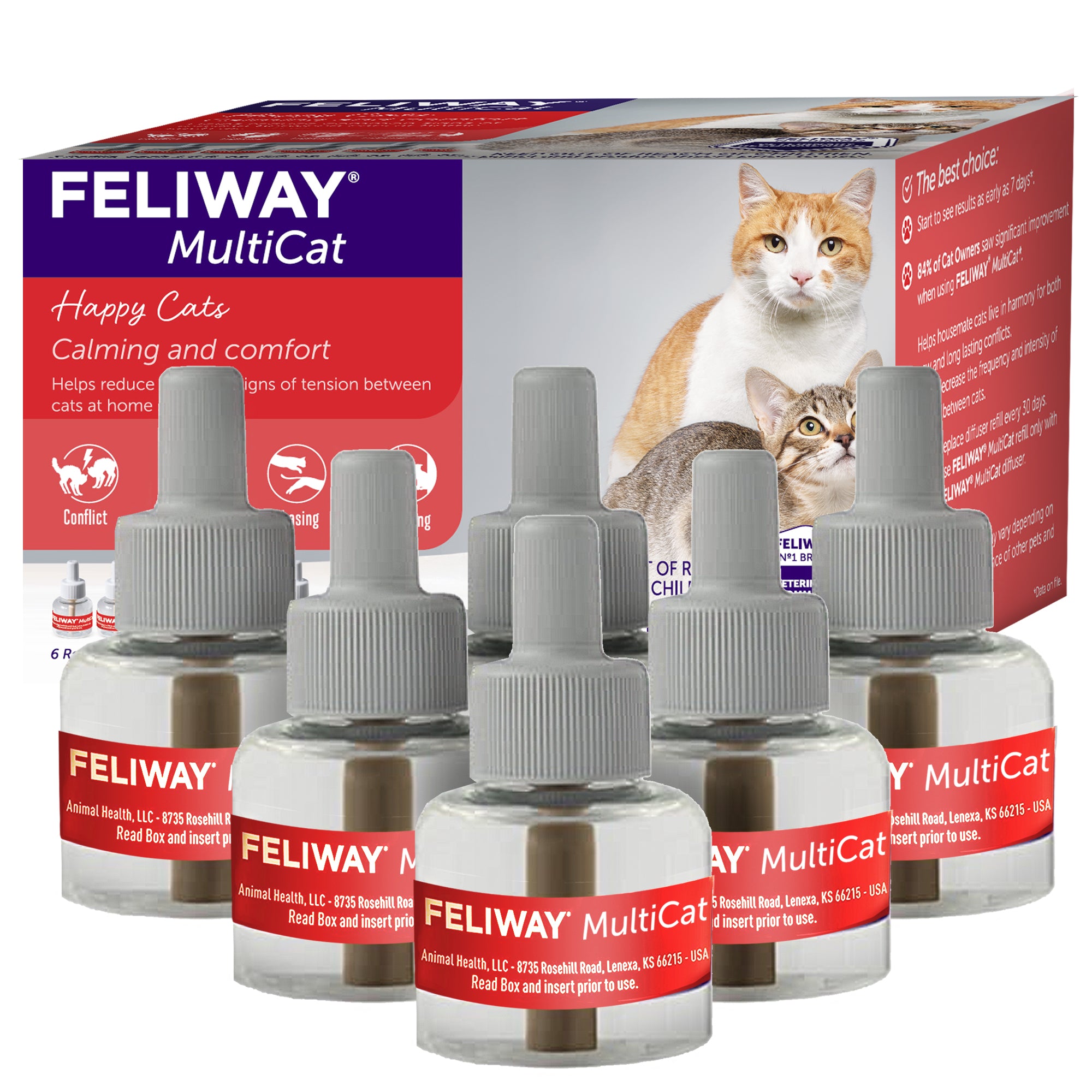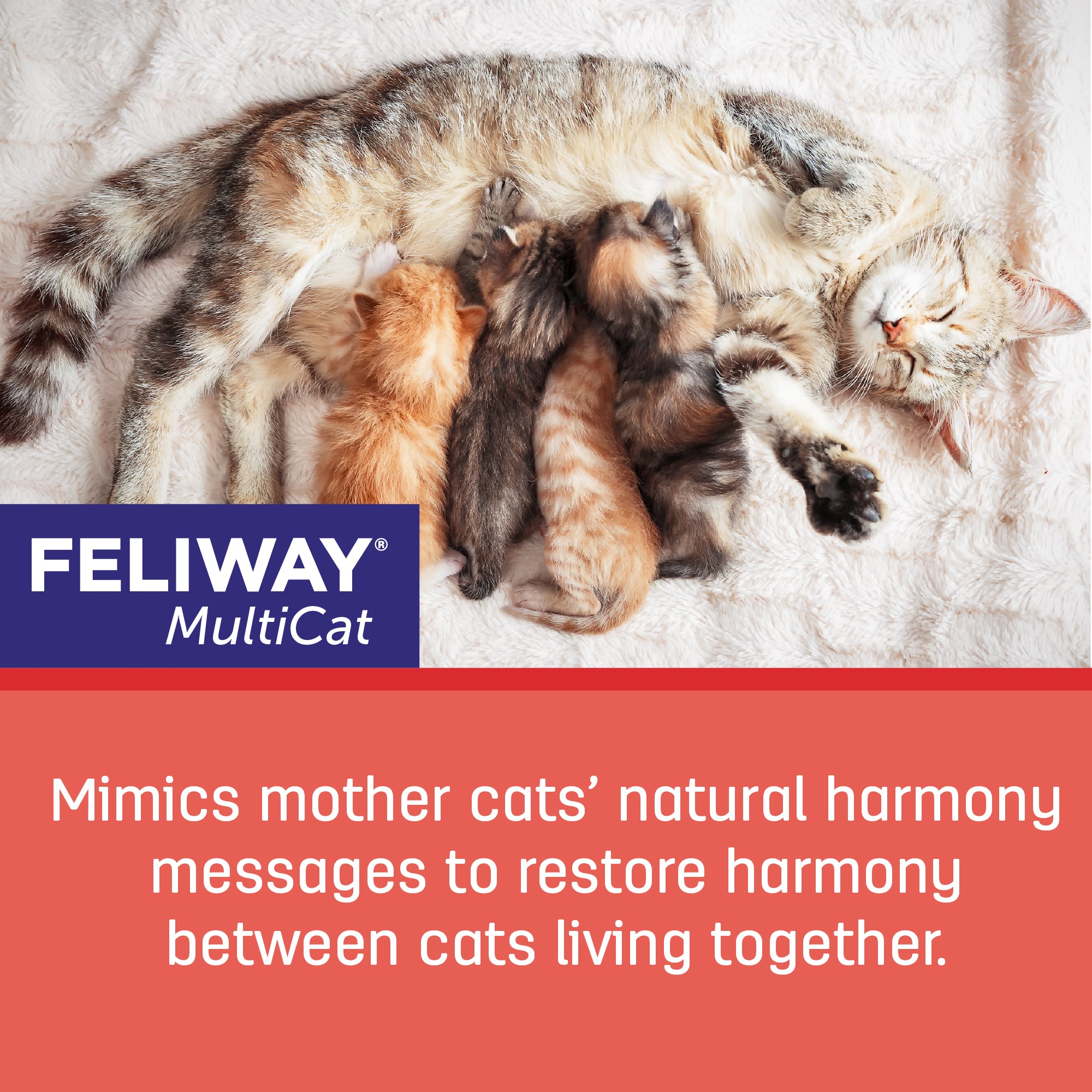 Replace your FELIWAY® MultiCat Refill every 30 days to continue to help your cats live in harmony so you can all be happy together.
FELIWAY® MultiCat helps reduce common signs of tension and conflict between cats at home such as:
Fighting
Chasing
Blocking
FELIWAY® MultiCat Refill requires a FELIWAY® Diffuser (diffuser not included) and should be plugged in continuously.  Screw the vial into the diffuser head and plug it into an outlet with the vents up.
Please note: an additional discount code cannot be applied to a subscription 
As seen on TV
Recommended by vets
+ 1 million Facebook likes
+ 25 years of expertise
Available at vets and on:

How to use FELIWAY® Multicat ?
Each diffuser refill covers an area of 700 square feet
Avoid plugging in the diffuser under shelves, behind doors, curtains or furniture, as it will not work properly
Plug the diffuser into an electrical socket
Leave the diffuser on at all times to maintain harmony between your cats
Replace the refill every 30 days as needed
To ensure that your cats get on well together, use a FELIWAY® MultiCat refill every month.
FELIWAY® MultiCat utilizes the cat appeasing pheromone to help reduce conflict between cats living together.
Patented formulat
Testimonials for FELIWAY® Multicat Refill

This is Gomette. She is 3 years old. She is very playful and cuddly. This first time I saw Gomette, I wanted to take care of her. I...
Read more
FELIWAY® Multicat Refill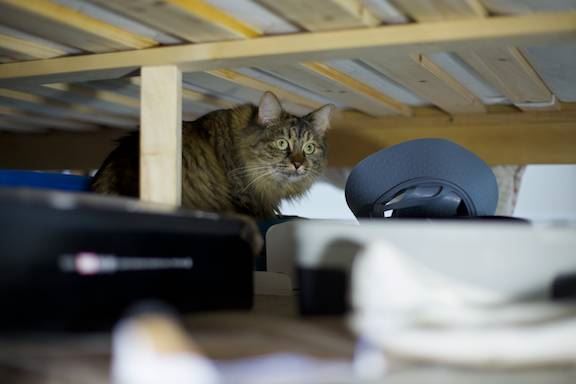 How FELIWAY helped Mewsli to relax and stop scratching
Mewsli is my little baby. And thanks to FELIWAY we have bonded. Mewsli was a rescue cat. When we first got him, he was tiny and scared....
Read more
FELIWAY® Multicat Refill