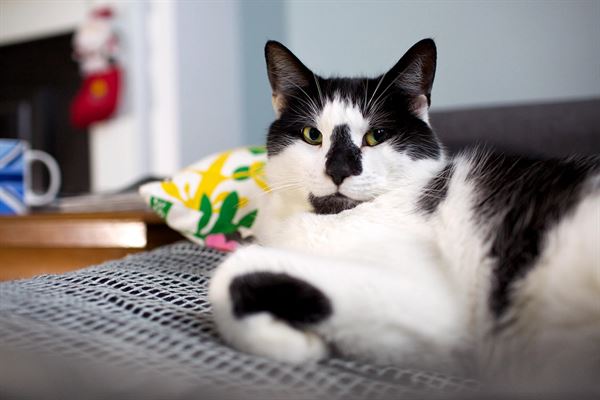 How FELIWAY helped Cassius Disco manage changes in the home
Cassius Disco was a stray. Today he's part of our little family. When he came to us, we bonded quickly. But then we moved, and with all the builders in the new house moving things around, it really unsettled him. And this was even before the baby came along, which just added extra tension.
He used to scratch everywhere, bite and even sit in our baby's cot, not ideal! We had to do something. So we tried the FELIWAY 30 Day Challenge. We got the diffuser and the spray, but we were a bit skeptical to begin with.
We've noticed some changes quite quickly.  Within 2 days of plugging the diffuser in and spraying the sofa, Cassius started to spend more time in the lounge. He was demanding his place on the couch along with the rest of us, It's like he re-joined the family, quite literally. 
After 30 days there have been a lot of positive changes. He doesn't get stressed out by the baby, or the builders moving things around. It's really changed our relationship with Cassius. It's so nice to be back friends with him again.